Carrowcrom, county Mayo.
G 314 162 - Sheet 24
Nearest village: Bunnyconnellan
Nearest town: Ballina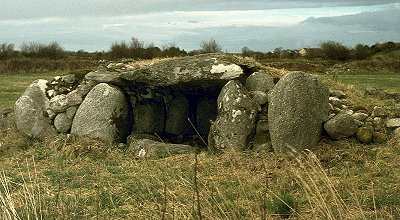 This accessible tomb is very well preserved. It retains its single capstone (almost 2 metres long) and most of its cairn.
The taller, front (SW) end of the tomb has a façade of 4 well-matched orthostats 3.7 metres long, and, at the entrance,
what seems to be a sill-stone. Much of the outer-walling of the gallery is visible especially at the E side.
There is no portico. The inside of the gallery has some dry-stone walling above and between the orthostats.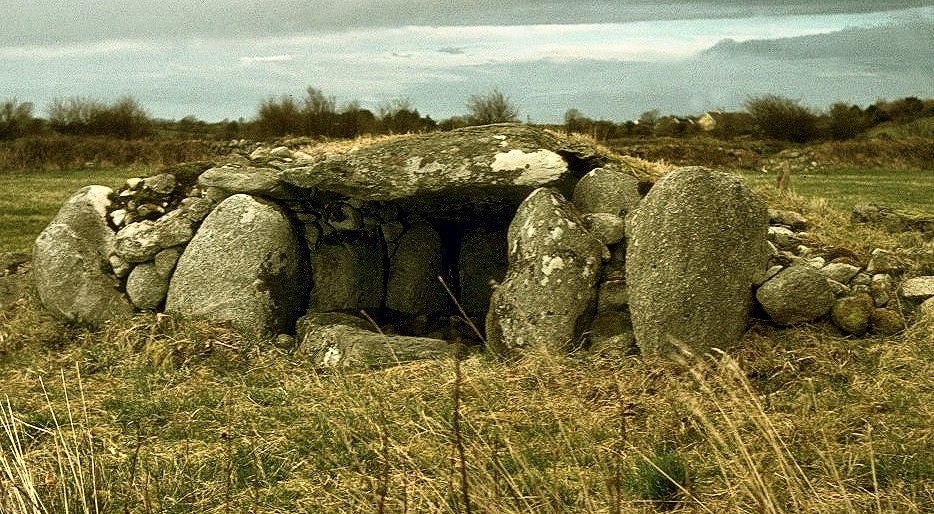 The inside of the tomb taken 25 years later.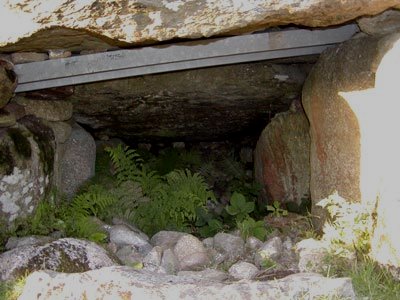 500m NNW in the same townland (G 308 170) are two standing-stones, some 90 metres apart.
The two photos below show the E and W faces of the larger stone.
The much smaller of the two stones is visible close to the right edge of the first photograph.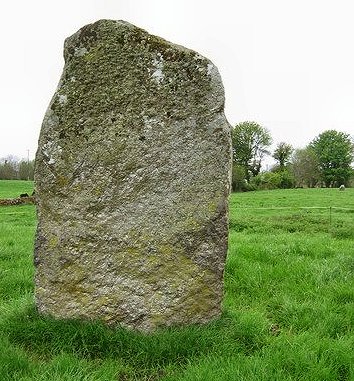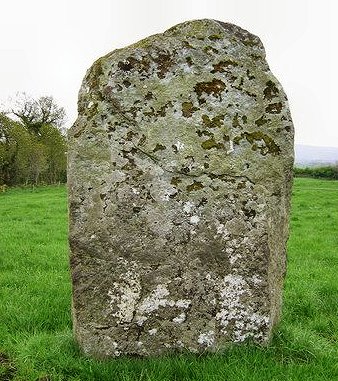 << BACK<<