Carrowleagh, county Mayo
Sheet 24
Nearest village: Bunnyconnellan

1. Court-tomb G 364 210 (GPS: G 36393 20978)
Two chambers of the gallery of this hard-to-find court-tomb are accessible,
covered by two very large overlapping roofstones which are supported on up to 3 tiers of corbelling
(formed from split boulders) packed very tightly with small stones,
which in turn rest on rest on 4 orthostats on the N side and 3 on the S side, all of which are about 50 cms. tall.
The height of the chamber is around 1.7 metres - extra height being provided by the corbelling.
Just one out of the three probable roofstones seems to be missing.
The stick on the left of this interior photo is one metre high.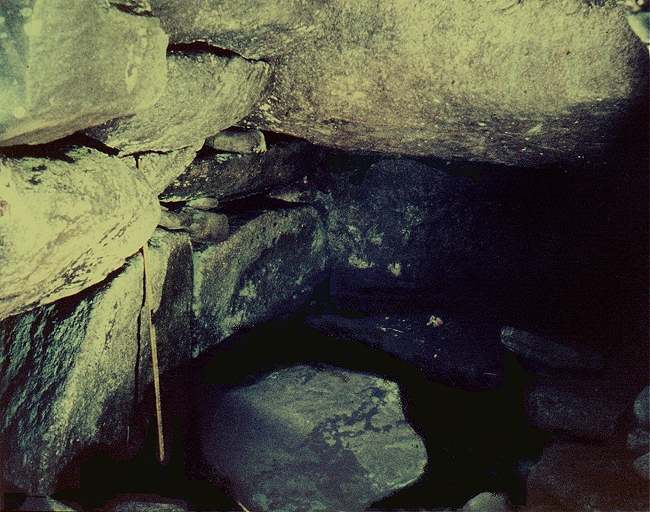 Thirty years later, the tomb is more accessible.
The first photo is by Ken Williams.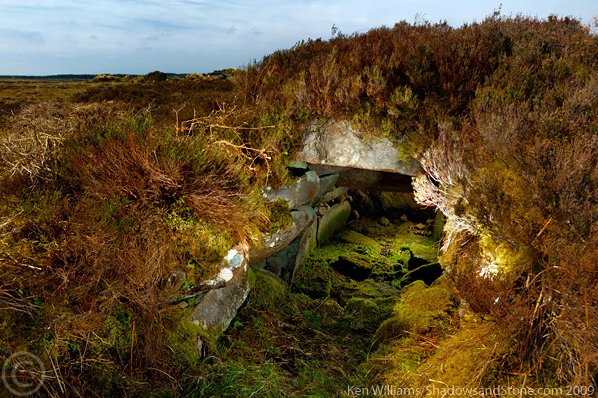 The following photos were taken by
Tom FourWinds.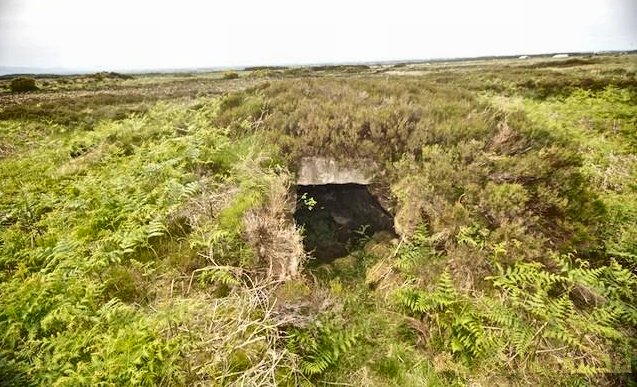 The entrance to the gallery.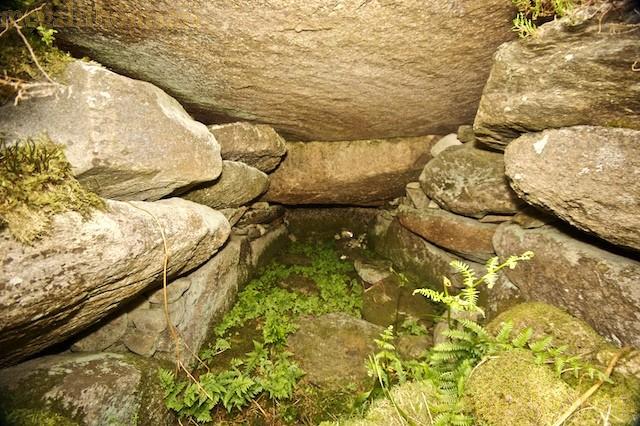 Just inside the entrance.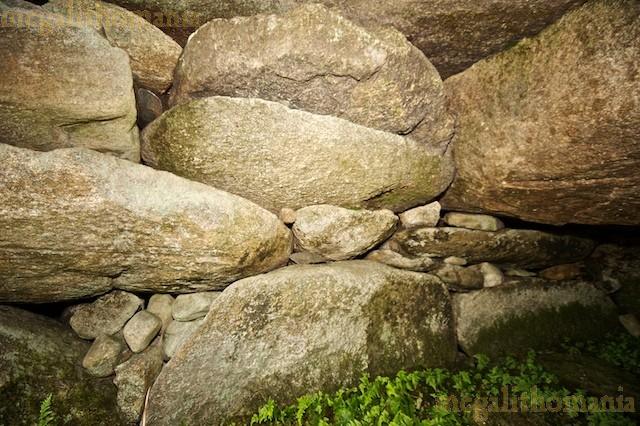 The corbelling on the S side of the interior.

2. Wedge-tomb G 352 222 (GPS: G 35226 22243)
When I first heard about this tomb, it was in much the same kind of landscape as the court-tomb,
and I never found it. Now, however, it is in the middle of a dreary conifer plantation.
Tom FourWinds writes:
"The structure is almost complete. The 5m long gallery has two large, very slightly displaced roofstones.
There is a portico at the SW end of the gallery and the whole is edged by a U-shaped kerb.
The inner-forest location has led to all the stones getting a thick coating of loose moss.
Several trees erupt from amongst the stones, but these have all died.
This means that they are no longer causing damage to the structure,
but when they fall they could displodge some of the stones: they should be carefully removed before this happens."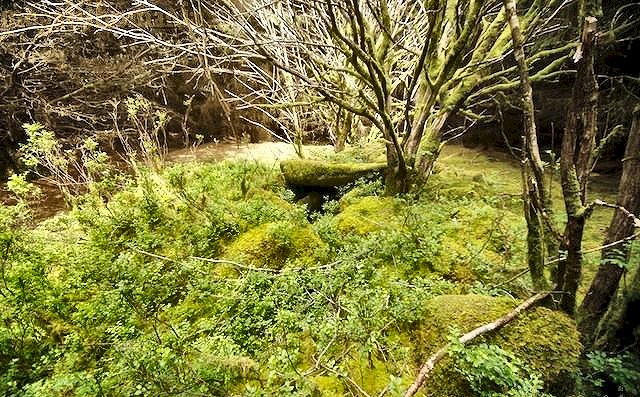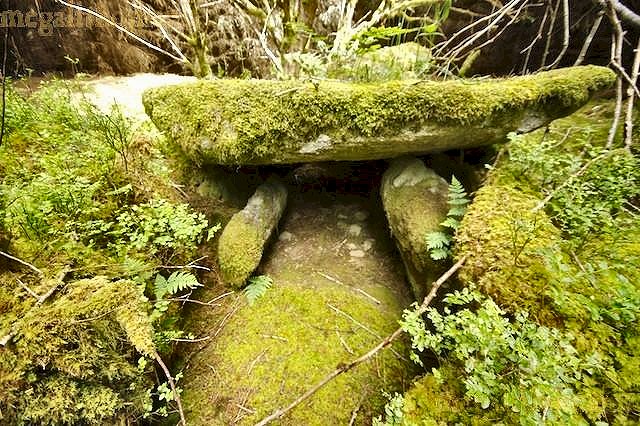 The portico (above) and the interior (below).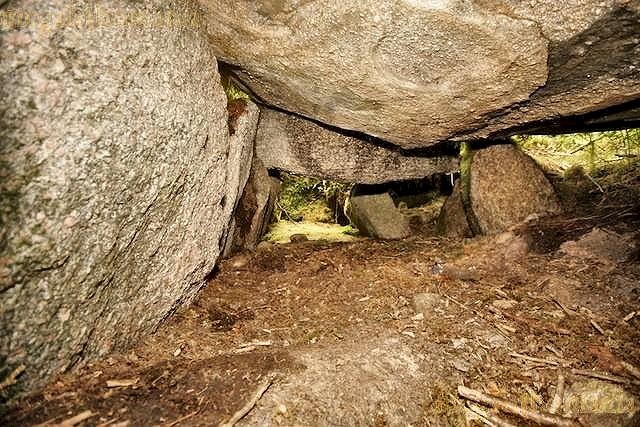 The tomb from the rear.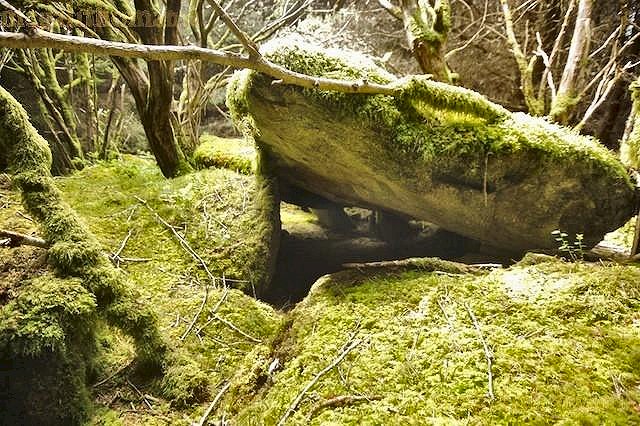 << BACK<<