Castlestrange, county Roscommon
M 820 597 - Sheet 40
Nearest village: Athleague

This beautiful egg-shaped stone, similar in material (granite) and style ("La Tène" curvilinear)
to the phallic one at Turoe in county Galway, lies beside the avenue in derelict Castlestrange Demesne (private estate),
just over 6 km SW of Roscommon and 2.4 km NW of Athleague.
Sixty cms high and 90 cms long it is decorated all over with a continuous swirling pattern
which is engraved rather than carved in relief like the Turoe stone not so far away in county Galway.
Rather further away to the NE in county Cavan was the broken Killycluggin Stone (now in Cavan County Mueum),
which was more primitively engraved with curvilinear designs.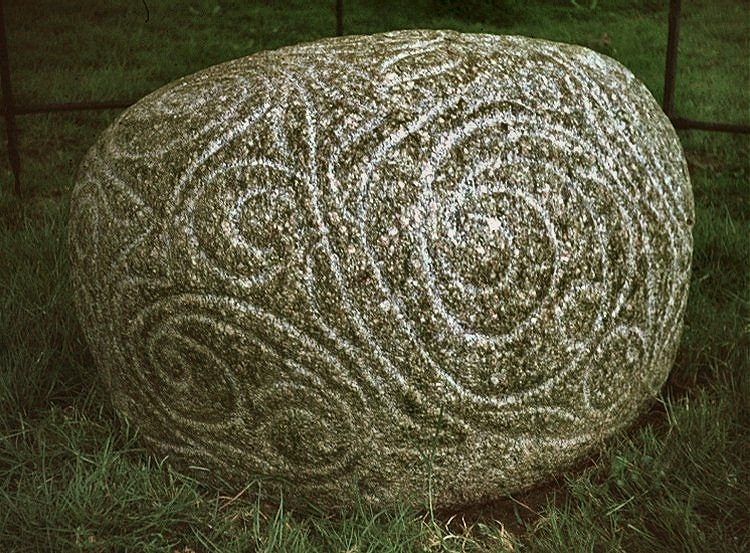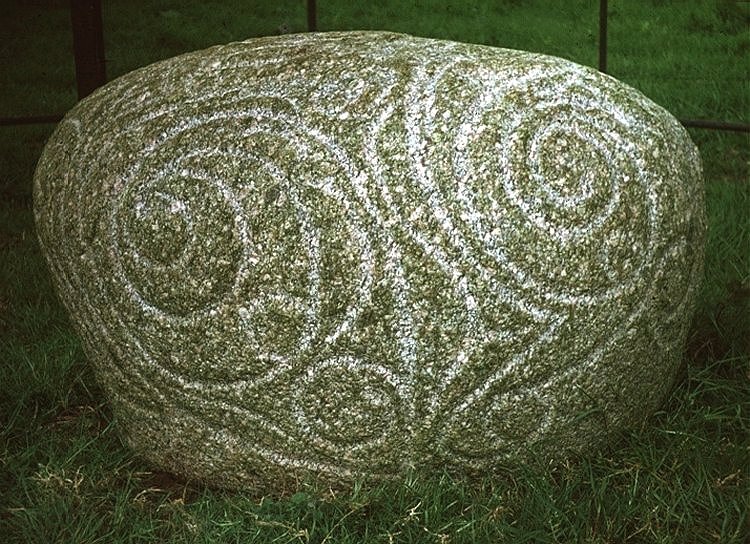 A more recent photo taken by Howard Goldbaum.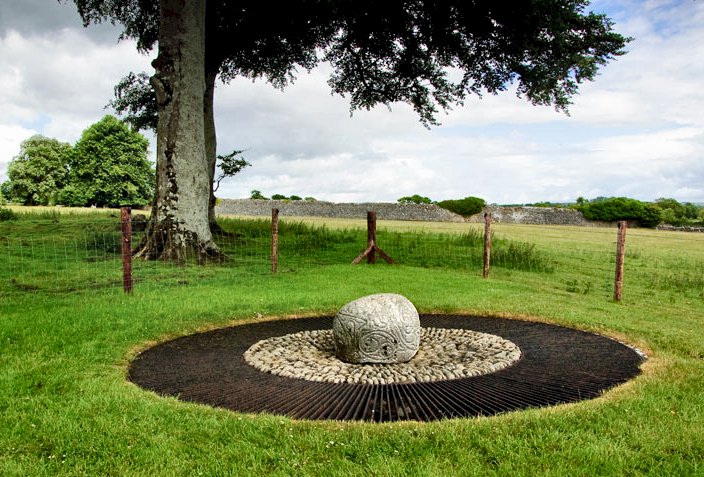 The picture below, taken in 2002 by Tom FourWinds, shows the extent of erosion-damage,
due to acid rain, in a mere thirty years.
<< BACK<<