Rossacoosane, county Kerry
V 848 734 - Sheet 78
This little rock, (which is not marked on the map) lies 9.7 km SE of the petroglyphic rocks at Derrynablaha,
6.5 km WNW of Kenmare, and just 20 metres W of a by-road, in a field just S of the (?former) Downings' house at Poulacapple.
It has a curious and interesting pattern of grooves and cups & rings
The yellow stick is one metre long.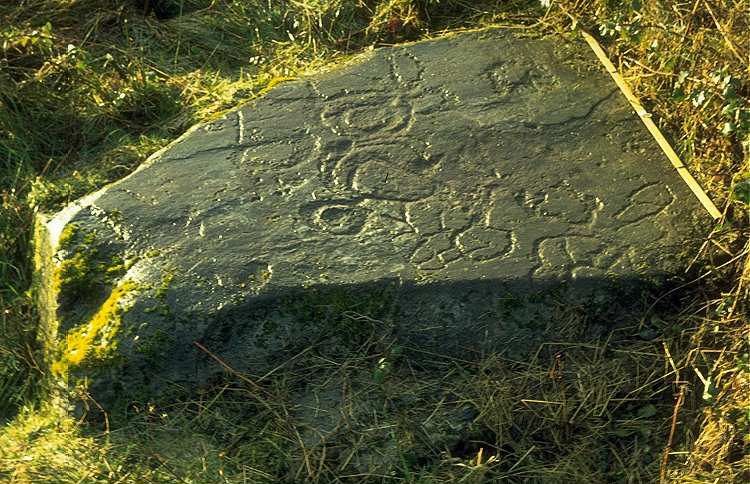 A photo taken full-on, 30 years later, by Ken Williams.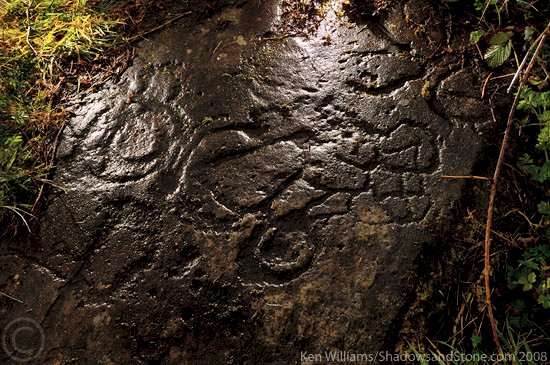 << BACK<<