Tinure, county Louth
O 049 835 - Sheet 36
Nearest village: Monasterboice

The vertical face of Silurian shale is decorated by fine incised lines and tiny punched holes - partly obscured by the initials of vandals.
These engravings are probably of Neolithic rather than Bronze Age date, and are rare in Ireland.
The scandalously-unprotected and defaced slab over 2 metres high and 1.5 metres wide, partly-obscured by brambles,
lies 70 metres N of the by-road from Tinure Cross to Kieran's Cross. It is not marked on the map.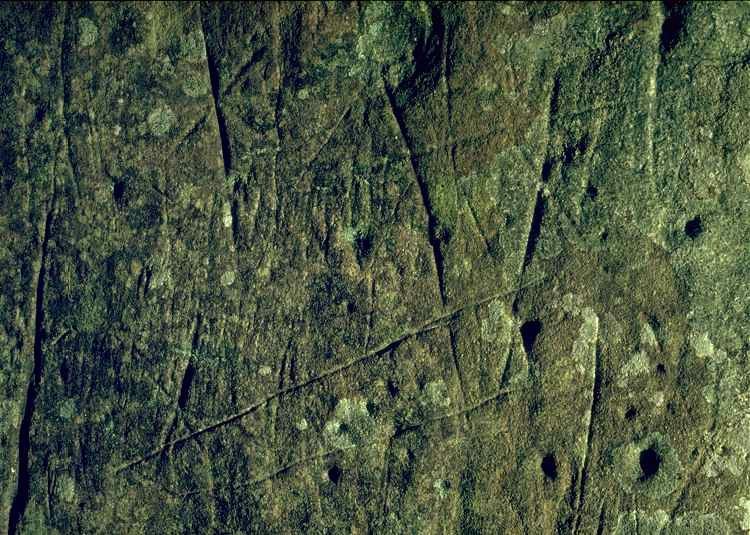 Compare with the more extensive, elaborate and better-preserved groovings at Glanrastel in Kerry.
<< BACK<<