Uragh, county Kerry
V 832 625 - Sheet 84
Nearest town: Kenmare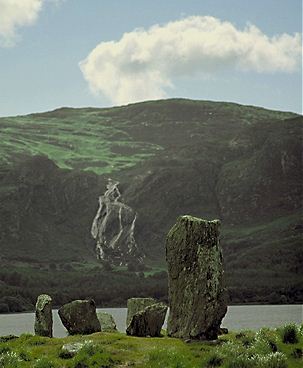 A fine and wonderfully photogenic five-stone circle in a dramatic setting, with an impressive outlier 3 metres high.
The photograph below is by Ken Williams.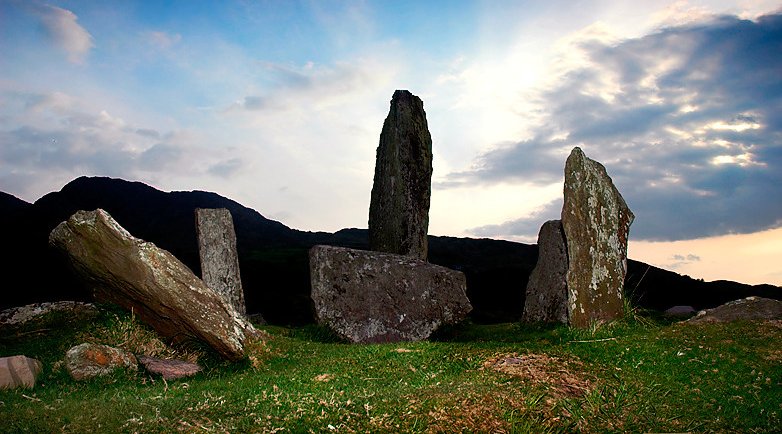 This the north-easterly (and easier to find) of two circles in the townland - here seen from above.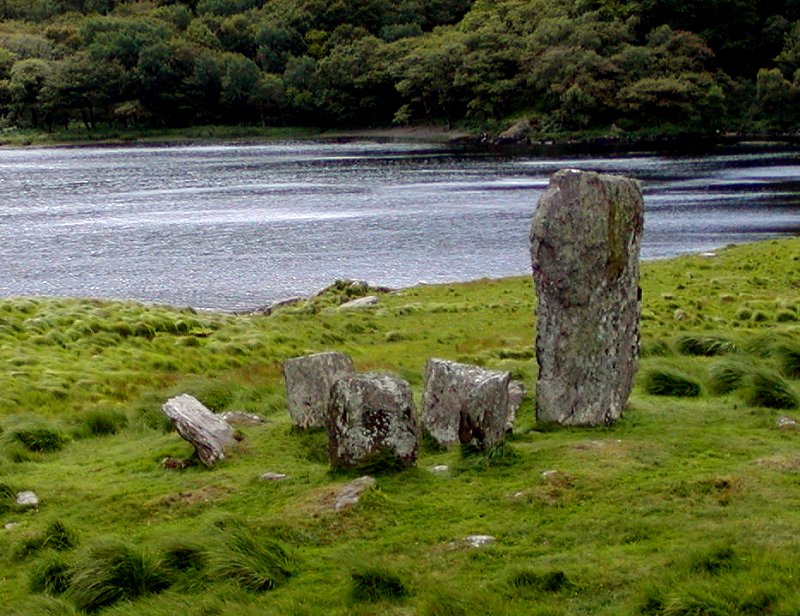 The circle seen against another part of its dramatic backdrop.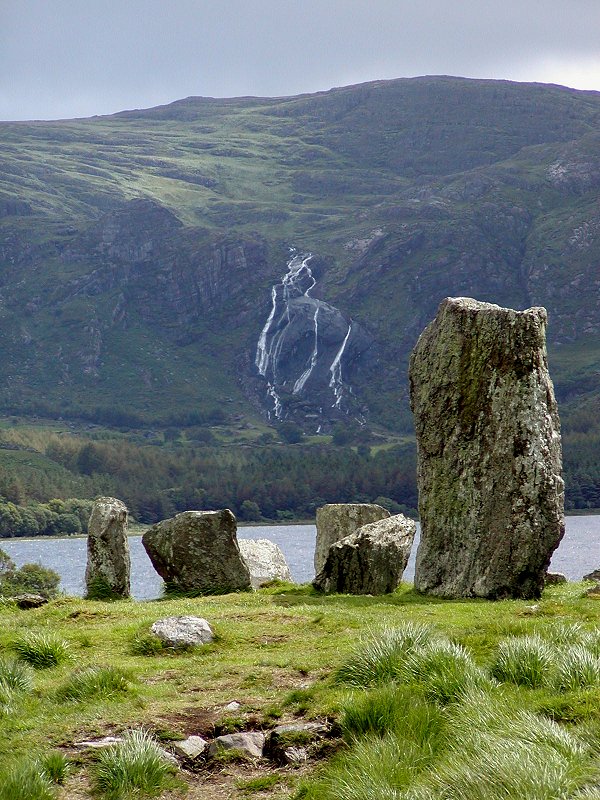 From farther away, another picture by Ken Williams...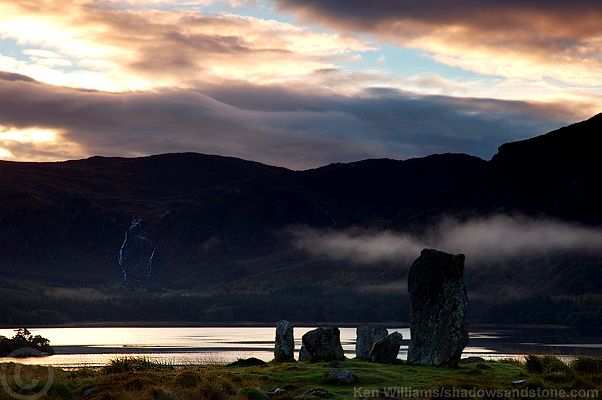 ...and finally, on the way back from Uragh, a view of the Iveragh Peninsula by Ken Williams.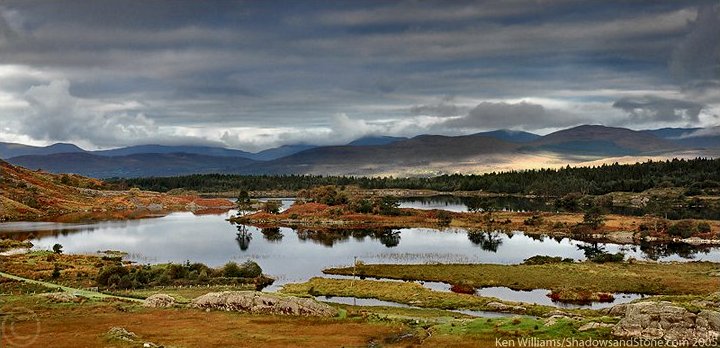 << BACK<<